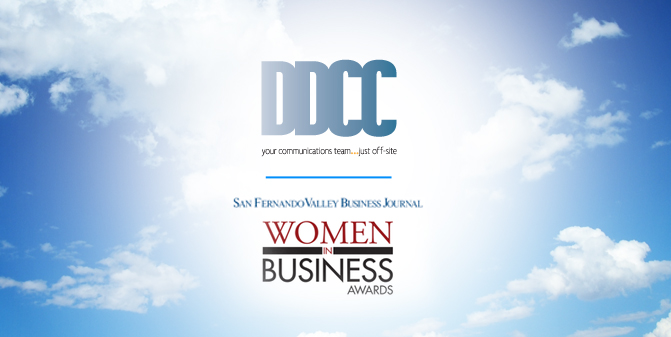 When I was growing up, it never occurred to me that girls wouldn't be viewed with the same respect or career opportunities as boys.
If anything, it seemed the boys in my elementary school classroom were not quite as academic as most of the girls; nor as eager to excel. Even athletically, the girls were often the winners. In high school and college, the idea of female versus male professions still never crossed my mind. Maybe it was because my parents taught me that I could do whatever I set my mind to; no holds barred. Or maybe I was just born with an indelible spirit that did not see obstacles.
My first entrepreneurial endeavor was born in my '20s, after I left an executive editor position where the publisher valued form over substance; and dollars over values. And I never looked back. I started in my home producing newsletters for large corporations and organizations. Then came marketing and public relations and branding. Then came everything else.
This tribute in the San Fernando Valley Business Journal honors our VP Communications Christina Jorgensen, our VP Creative Dominic Izon, our CFO Aurora Ciabuca, our Director of Production Alex Herrera, our Designer Kevin Gonzalez and our Editors Alyssa Gillerman and Julia McCandless. Our team's spirit and devotion to excellence are exactly what propels us higher each and every day—not as either men or women, just as professionals who love what we do and for whom we do it. And a big shout out to that publisher who inspired me to create a culture where people show and give respect each and every day; and value each other for who we are and the exceptional talent we bring. Without his antithesis, DDCC would not be as great as it is.
Hope you enjoy the read.
CLICK ON THE IMAGE BELOW TO VIEW THE FULL ARTICLE!