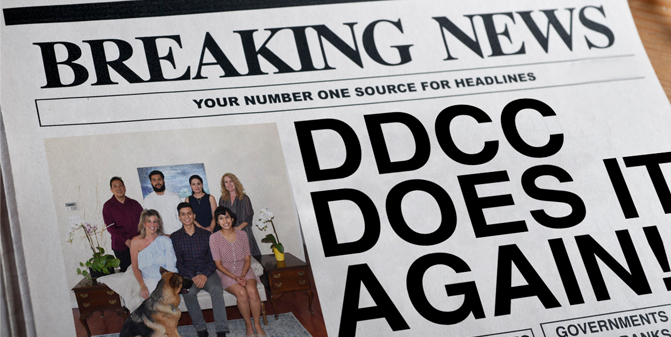 A NIGHT TO REMEMBER
Sometimes you just gotta zig when your plan says zag. I had a cool blog ready to blast out—all about the importance of having fresh content on your website. Then last night happened.
Bam! Blog interrupted.
Yesterday morning, just before heading out to an important brainstorming/strategy meeting downtown, the call came in.
One of our best clients was asking could we, would we pull off the editing, design and printing of a 44-page, 4-color booklet for his presentation with Los Angeles city officials for a huge multi-million-dollar development? And could we somehow deliver 20 of these printed booklets by 10:30 a.m. the next day?
Our VP Communications Christina Jorgensen took the call. She didn't even blink; in fact, she got excited. Forget that we were all headed to a meaningful meeting that would only put us back in the office at 3 p.m. Forget that everyone had small children and spouses at home that evening with expectations other than DDCC.
Nope; no lack of hours nor personal plans could stand in the way of our team coming through—and to feel proud about the opportunity to help.
So began the long night of proofreading and editing copy, designing the look, formatting 44 pages, sizing and touching up photos, providing revisions and printing a quality product.
Christina edited while our VP Creative Dominic Izon provided creative direction, design and formatting. Our Designer Kevin Gonzalez stepped in to handle Dom's deadlines on other projects; and our Director of Production Alex Herrera began cutting paper for what would be a print job at the crack of dawn.
Our client finished cc:ing Christina on content at 9 p.m. After texting with Christina and Dom well into the night, I finally turned off my lights at 1 a.m., knowing without a doubt that this project was in the best hands.
Dom, however, kept his lights on—working away as our client set his alarm at regular intervals to review and provide any additions and revisions.
At 2 a.m., Dom closed his eyes.
At 5 a.m., Christina opened hers to pick up a call from the client for his final feedback.
At 7 a.m., Kevin headed into the office to set up the job on press and monitor quality.
By 8:30 a.m., Alex was trimming the booklets and packing them up to drive into downtown L.A. for a 10:30 a.m. delivery.
At 9:30 a.m., we were all on another conference call for a new project with another great client.
If that wasn't enough inspiration to interrupt my blog schedule, I don't know what is.
At 3 p.m., the client called. He was ecstatic; better yet, he was proud. The booklet, he said, was a homerun. It depicted the project in a credible light. What's more, it was a fresh, quality approach. What a team effort, he concluded—and what a first-class result.
No cut corners (well, other than the booklet trim, of course); no settling for second best. It was the perfect marriage of speed and quality, teamwork and, well, positivity—in true DDCC style. Firing on all cylinders perfectly in sync. Just during the dead of night.
"It's pretty quiet at 3 a.m.; no interruptions," Dom lamented this morning before our conference call. "Just kidding…I only worked until 2!"
Well-done DDCC! I'm not surprised; I am in awe.
A blog interrupted doesn't get any more prideful or worthwhile than this.