Ruth Drizen-Dohs
Speech Coach Extraordinaire

Drizen-Dohs transforms mediocre to
Extraordinary


Polished to
Exceptional
"the Woman Behind
the Presidents"
---
Behind well-spoken presidents of companies worldwide stands Ruth Drizen-Dohs, personal speech coach extraordinaire.
Whether at the podium, in the auditorium or in the boardroom, every C-level executive ups his or her game
when Ms. Drizen-Dohs makes her mark.
With uncanny instincts and a bold personal approach unique to each client, Drizen-Dohs transforms your presentations from mediocre to extraordinary; polished to exceptional…for presentations in both small and large forums.
Ms. Drizen-Dohs' selective clientele over the past decade include C-level executives from these industries: automotive, apparel, real estate, technology, finance, entertainment, healthcare, sports, non-profit, retail, education and more.
"I'm usually so nervous before these presentations, but thanks to your expertise and inspiration, all our rehearsals and the teleprompter, I truly felt more comfortable than ever before. Can't wait to work together again to see how we can raise the bar!"
"You really are incredible at what you do. Your tweaks to my presentation and suggestions for pauses, volume, movement and gestures made a world of difference in how professional everything came off. Thank you for helping me be my best possible self on stage."
"You did a great job of making me look good and, in doing so, helped me provide an image of strong leadership and a vision the company can believe in."
Ruth is the founder and CEO of DDCC, Inc.
Imagine…an entire communications department in the room next door…researchers, writers, proofreaders, editors, designers, content specialists and printers. That's DDCC…just off-site.
Please visit DDCC's website to learn how we can help with all of your presentations, PowerPoints, collateral, invitations, event landing pages, newsletters and more…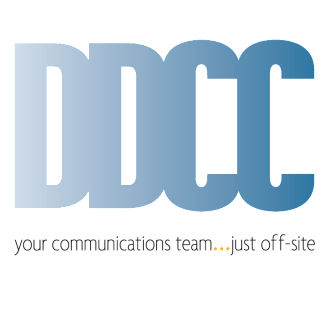 Check Out Ruth's Latest Blogs